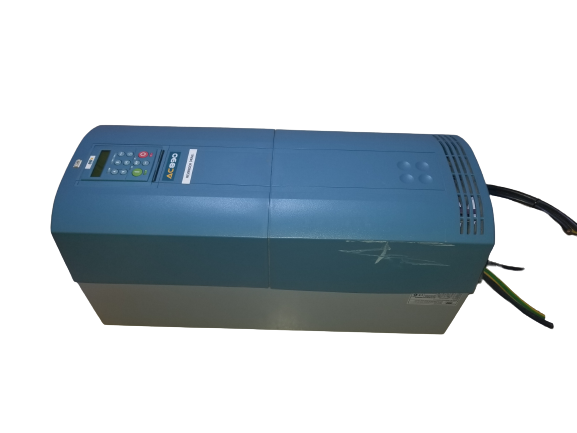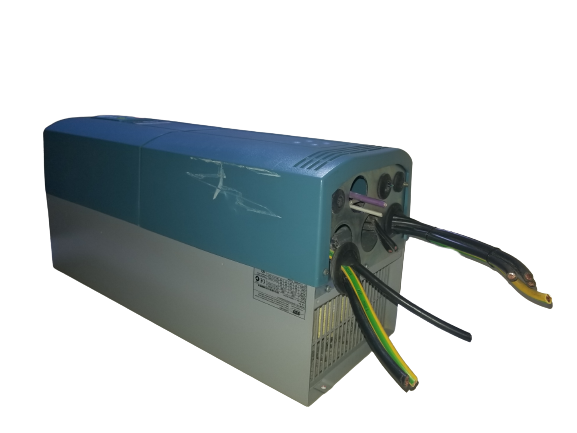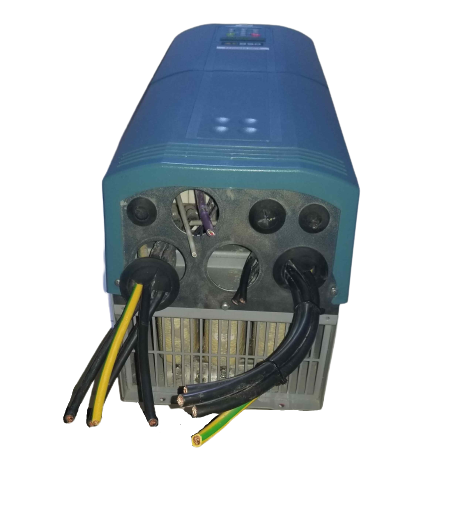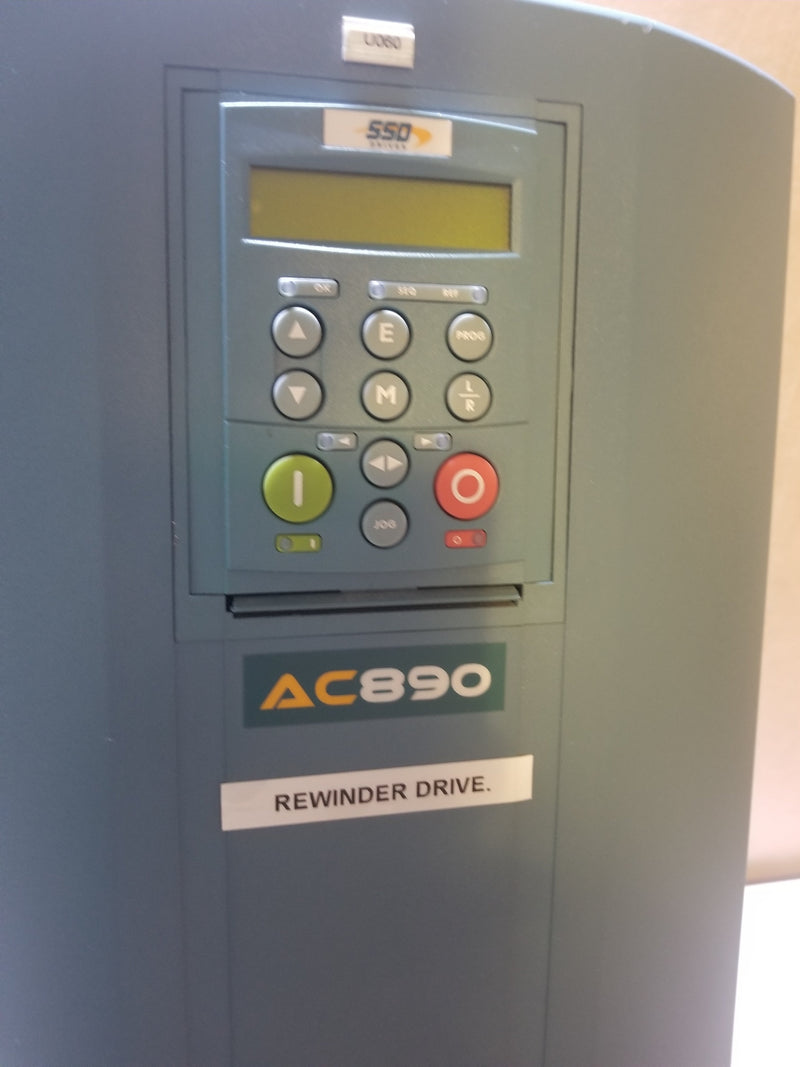 Used Parker SSD 890 Series AC Frequency Inverter for 400V 3 Ph motor to 45kW (60HP) to 87A at high overload or 55kW (75HP) 105A when Fan/Pump rated. Suitable for a Standard AC Induction Motor in VxF, Sensorless Vector Control or Full Closed Loop Vector Control with an optional Speed Feedback Card. Also suitable to control a PM Brushless AC Servo Motor when fitted with an optional Feedback Card. (See Feedback Options below)
Advanced Performance: (Advanced features now included as standard, originally optional). Includes Basic LINK VM function blocks: math functions, Boolean logic, timers, counters, One shots, threshold comparators, latches, plus: motion control firmware with added position loop, motion control function blocks, move incremental, move absolute, move home, line drive master ramp and section control, winder blocks (SPW, CPW), full function PID, state machine, and others
Size E - 257mm Wide x 312mm Deep x 668mm High. IP20
Weight: 40kg.
Overload - 150% x 60 seconds
Speed Control Range: 0-1000Hz (VxF), 0-350Hz (Closed-loop Vector), 0-120Hz (Sensorless Vector).
Braking (DBr) - To 15 Ohm minimum external resistor (not supplied) - See the Resistor options linked below or use the 'Which Resistor' button on this page.
Safe Torque Off (STO) to SIL3 or PLe level as per EN ISO13849 and EN61800-5-2.
4 Analogue Inputs, 7 Digital Inputs, 2 Analogue Outputs, 2 Digital Inputs/Outputs, 1 Relay Contact Set, USB port for Programming.
Input Current - 82A at high overload or 98A when Fan/Pump rating set.
Input Voltage - 380-500V ±10%, 50/60Hz ±5%
EMC Filters to EN61800-3 to the 2nd Environment (Industrial).
Wall mount in clean environment or cubicle mount.
Rated 40°C Ambient.
Ventilation space in front - 25mm
Ventilation space above and below - 70mm.
Ventilation space at sides - 0mm (drives can be mounted side by side).
Mounting via 4 x holes for M6 bolts at rear (2 top, 2 bottom) on 630mm x 150mm centres.
Option Modules were originally supplied fitted to the 890CD, Modules are now supplied as additional items (Please see linked items below).
Additional option cards are required to achieve the variants given below:
Part Number Variation in block 4 (Legacy Part Variations in blocks 10): 1(E1), 3(EQ), 5(RE), 6(RR), 7(M1), L(LS) eg 890SD-531200B0-B00-1A300 (890SD/5/0002B/B/00/A/UK/00/00/EQ/00/00) was supplied with an Encoder Feedback Option card 8902-EQ-00 fitted.
Part Number Variation in block 4 (Legacy Part Variations in block 11): N(CB), C(CN), D(DN), H(IP), T(IM), P(PB), 7(M1), S(RS), K(CT), E(EP) eg 890SD-531200B0-B00-1A0P0 (890SD/5/0002B/B/00/A/UK/00/00/00/PB/00) was supplied with Profibus Communications Card 8903-PB-00 fitted
Full part number is 890SD-432870E0-B00-1A000. Legacy Part Number is 890SD/4/0087E/B/00/A/UK/00/00/00/00/00