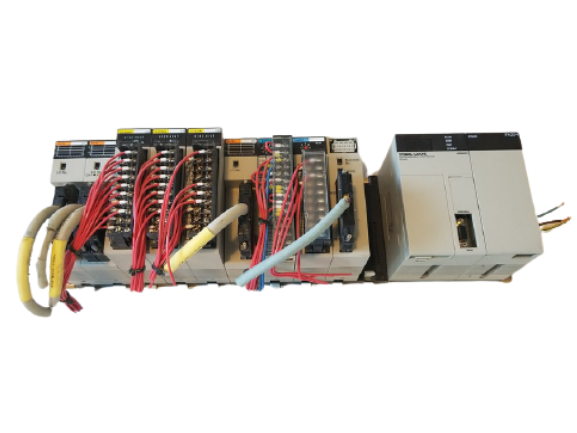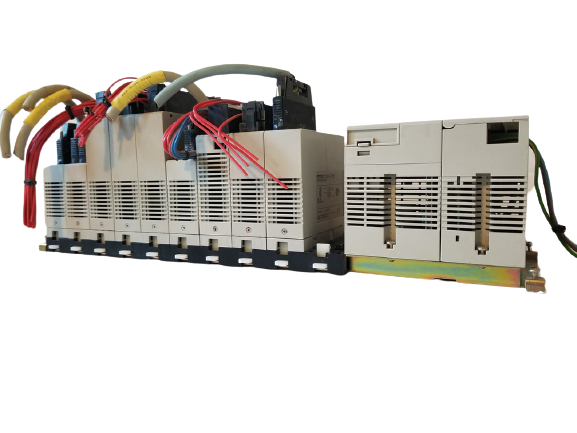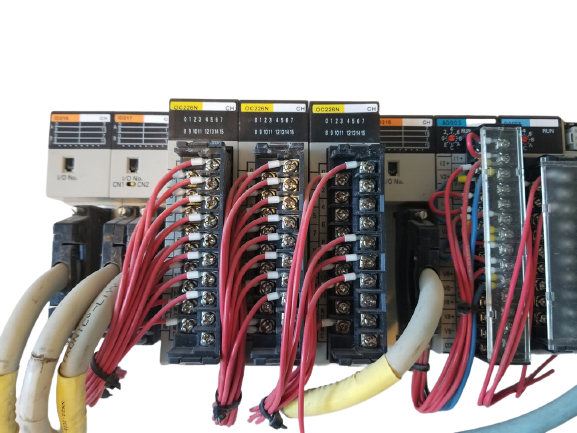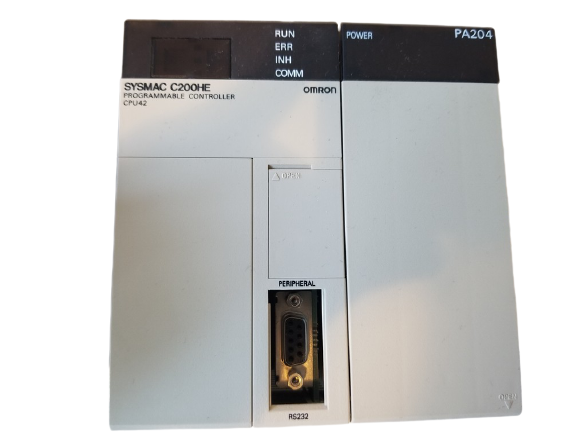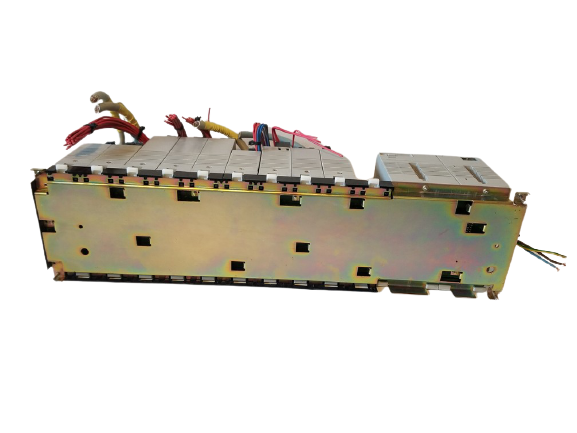 1x Omron SYSMAC C200HE CPU42
Expandable

Voltage - Supply

100 ~ 120/200 ~ 240VAC, 24VDC

Display Type

Number of Characters Per Row

Communications

RS-232C, Option Cards Available

Memory Size

Mounting Type

Features

Operating Temperature

Ingress Protection

Software

Approval Agency




Weight

1x Omron PA204 Power Supply
Power supply voltage: 100 to 240 VAC (wide range), 50/60 Hz *1
Operating voltage range: 85 to 264 VAC
Standards: Conforms to UL, CSA, cULus, NK, Lloyds, and EC Directives.
Weight: Each Rack: 6 kg max.

1x Omron DA002 Analog output module
Model: C200H-DA002.
Input points: 4.
Voltage input: –10 to 10V.
Current input: 4 to 20 mA.

1x Omron AD003 module
Analog Input Configuration:
• Maximum Input Points: 8
• Input Signal Range: -10 V to 10 V, 0 to 10 V, 1 to 5 V, 4 to 20mA

2x Omron ID216 module
 Specifications: 24 VDC; 32 Points
• Shape: C

3x Omron OC226N module
Mounting Type 
DIN Rail Mount
Number of Outputs 
16 Output
Output Current 
0.09 A @ 26 V, 0.3 A @ 5 V
Standards 
U, C, N, L, and CE Marked
Supply Voltage 
24, 250 VAC, VDC

1x Omron ID217 module

Easily mount to the terminal block
Specifications of the special module of input/output:
Type of signal: 24 VDC
Number of inputs: 64
The voltage and current of signal: 4,1 мА, 24 VDC
Input impedance: 5,6 kOhm
The maximum value of the signal: min 14,4 VDC
the minimum value of the signal: max 5 VDC
The maximum delay time of the amplitude: 1 ms
Display: LED
External attach: connector
Internal power: 120 mA, 5 VDC
Weight: 180 g